Tracer
A neon, heart pounding, endless arcade racer!
NOTE: The web game is the LDJam version of Tracer. If you want to play the latest and greatest, please see the downloads at the bottom of this page!
Race down the gauntlet, faster and faster! How far can you go before you crash?
Pick up shields, power ups, and bonus points, if you can…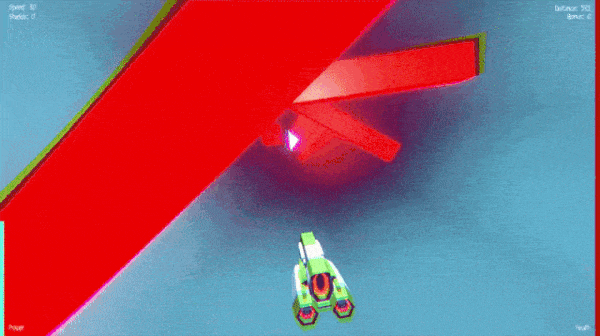 How to Play
All you need is a keyboard and nerves of steel.
Movement
Move left [A] and right [D] to dodge obstacles.
Use Power to Boost [W] or Slow [S].
Tip: Your ship will continuously pick up speed as you race down the track. Use Slow to more easily dodge obstacles or get items (like Power Ups).
Repairing
When you're hurt, quickly Repair [Spacebar] your ship with Power. Hitting an obstacle causes cascading critical damage to your ship, and Repairing only fixes a little bit at a time. Mash [Spacebar] to fix your ship before you die!
Tip: Keep an eye on your Power, if you run out you can't Repair, and if you Repair when you're not hurt, you'll waste Power.
Controls
A - Move Left
D - Move Right
hold W - Boost (uses Power)
hold S - Slow (uses Power)
hit Spacebar - Repair (uses Power)
Items
Snag some of these, you'll need 'em.
Shields
Shields protect your ship when you run into hazards. You can have as many as you can get.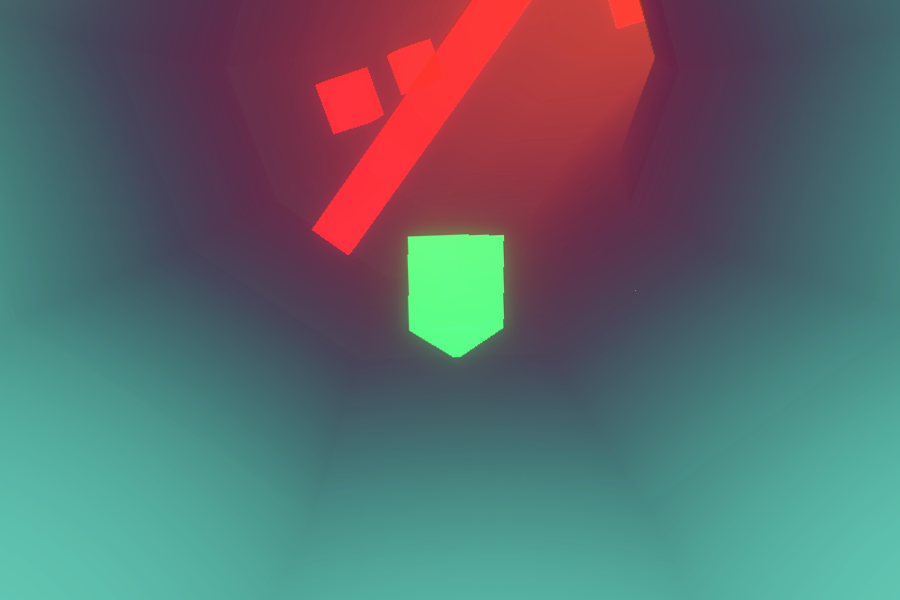 Power Ups
Power can be used to speed up , slow down, and repair your ship. This thing does everything!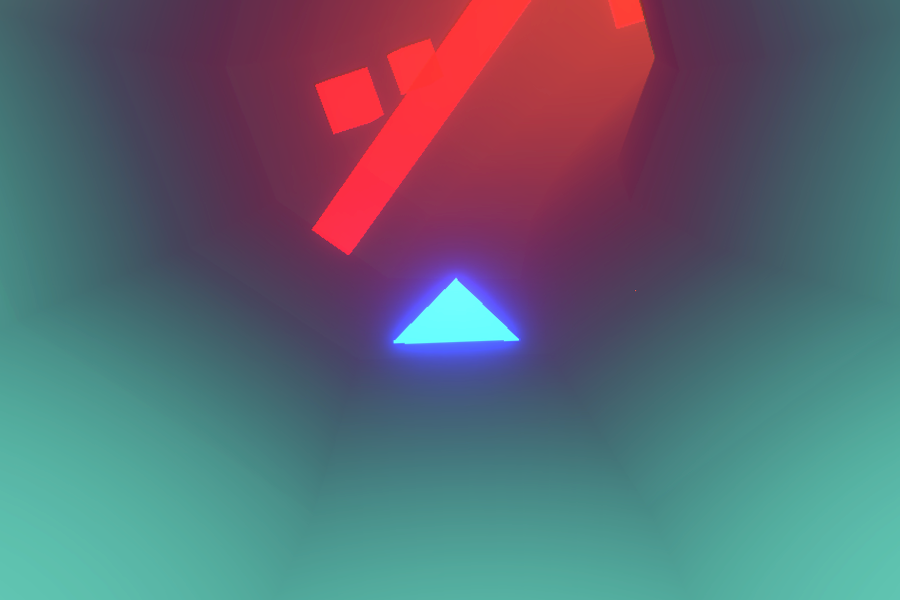 Bonus Gates
Collect these for bonus points and a higher total score!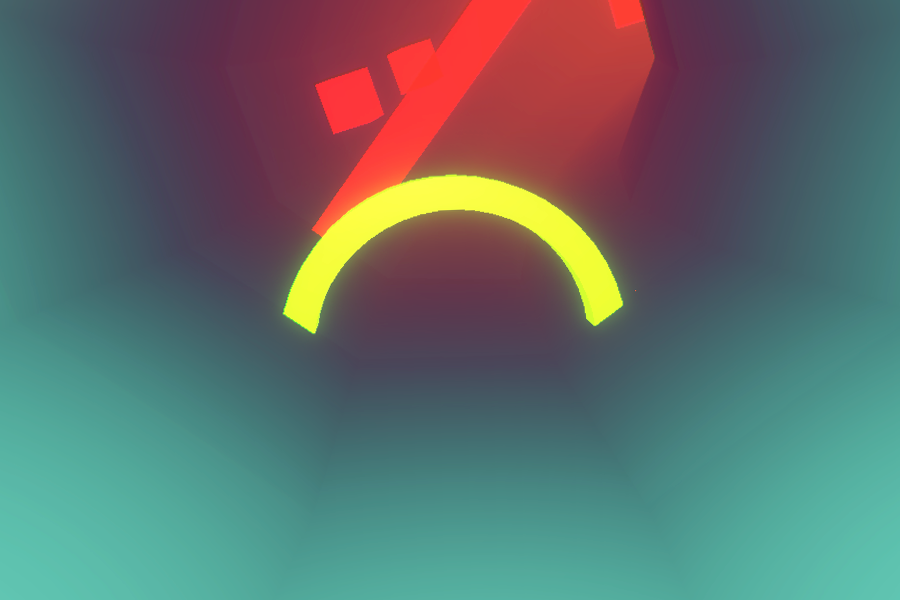 Credits
Made in Unity, Asset Forge, and Photoshop. Thanks to Flyover Indies and MidCoast Game Developers for feedback, testing, and support. Thanks to Catlike Coding for inspiration and a really fantastic tutorial to base this on.
| | |
| --- | --- |
| Status | In development |
| Platforms | Windows, macOS, HTML5 |
| Release date | Apr 20, 2020 |
| Rating | |
| Author | Espion Games |
| Genre | Racing |
| Made with | Unity |
| Tags | 3D, Endless, Fast-Paced, Low-poly, Ludum Dare, Ludum Dare 46, Minimalist, Neon, Short, Unity |
| Average session | A few minutes |
| Inputs | Keyboard |
| Links | Ludum Dare, Twitter |
Download
Comments
Log in with itch.io to leave a comment.
Nice progress so far, I like it!
Thank you for playing! If you don't mind me asking, what build did you play? If you run into any issues please let me know!
latest webgl build. I think if you broke it down into different levels each with their own song/style of obstacles it would be a pretty solid game. then just need to finish with updated graphics and some type of score -> currency so that you could buy upgrades/ new ship skins in between levels. Almost reminds me of a star wars podracing game.
Great, thank you! The webgl build is the original LDJam version of the game (I need to update the page to make that clearer). All the new work I've done is for the downloadable versions, so I'd recommend giving those a shot. There are a few big gameplay differences, like no use of power or repairing, and I've added online high scores and am in the process of getting different music. Kinda at the broke it apart to build it back up stage. Lots more to come, especially on the music/difficulty/levels front!
And I'm glad it reminds you of SW Racer! That was a huge inspiration for Tracer!